Working Preacher Books
A series of compelling, timely books on biblical preaching. Luther Seminary and Fortress Press have launched a book series called Working Preacher Books.
We believe that God uses good preaching to change lives. Our books help preachers make the Bible come alive every time they preach.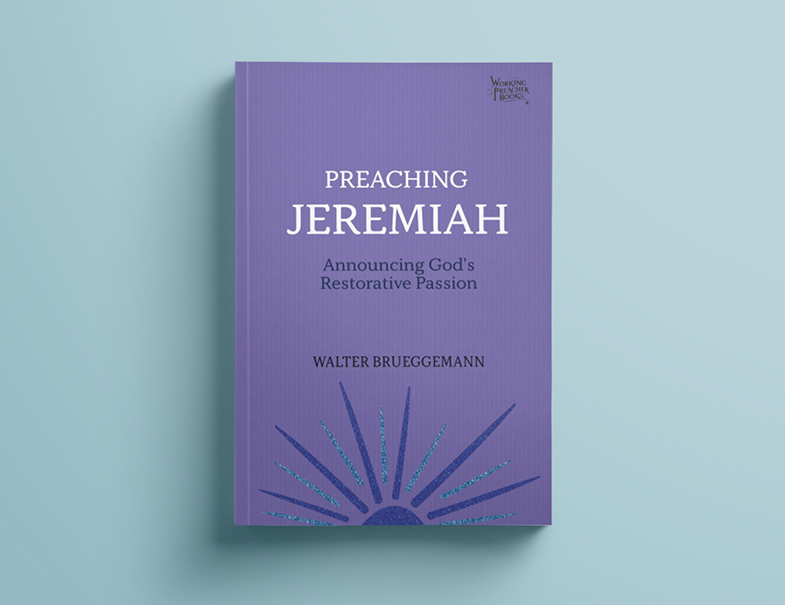 Preaching Jeremiah
By Walter Brueggemann
In this book, Walter Brueggemann conducts in an experiment in homiletics. He wants us to wrestle with the question: What if we allow the canonical shape of the book of Jeremiah to instruct us concerning the shape and trajectory of the sermon? The preaching task requires honesty about what God requires and a clear proclamation of what God has done and will yet do.
Description: Preeminent biblical scholar and preacher Walter Brueggemann says the book of Jeremiah is not a sermon, but it does sound the cadences of the tradition of Deuteronomy that serve as sermons—that is, as expositions based on remembered and treasured tradition.
Brueggemann wonders: What if the book of Jeremiah is treated as a long sermonic reflection about the traumatic events that led to exile and displacement for the people of Judah? Why did it happen? Is God faithful? Does God punish? Is there any future?
This theme and these questions can also be related to the crucifixion of Jesus and the displacement experienced by his followers. Brueggemann extends his wonderment further to the displacement experienced in modern American culture, as events jolt our notions of exceptionalism and chosenness.
The task of the preacher mirrors the task of the prophet who seeks to pluck and tear down, as well as to plant and to build. The preacher cannot, as Brueggemann says, participate in a cover-up. The preaching task requires honesty about what God requires and a clear proclamation of what God has done and will yet do.
Order your copy today: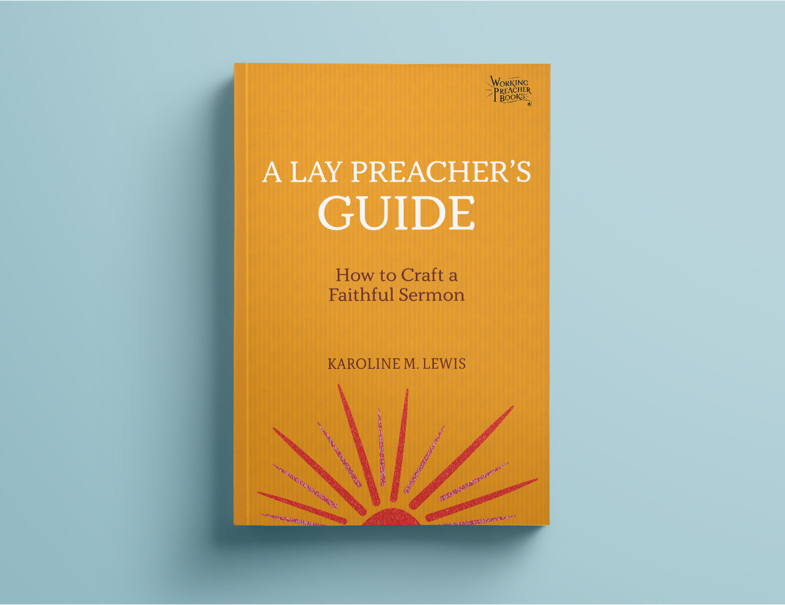 A Lay Preacher's Guide
by Karoline Lewis
Karoline M. Lewis is professor of biblical preaching and the Marbury E. Anderson Chair of Biblical Preaching at Luther Seminary in St. Paul, Minnesota. She is a contributing writer to Working Preacher and co-host of the site's weekly Revised Common Lectionary podcast, "Sermon Brainwave."
Description: In A Lay Preacher's Guide: How to Craft a Faithful Sermon, Karoline M. Lewis provides lay preachers with an essential and accessible guide to the basics of Sunday morning preaching.
Laypeople are increasingly called to serve congregations and are preaching regularly. But often they do not have immediate, reliable, or trusted access to homiletical instruction or support for their preaching. As a result, these church leaders–feeling called to ministry and to preach, and affirmed by denominational leaders to do so–are left on their own to figure out how to preach.
In A Lay Preacher's Guide, Lewis gives this unique subset of preachers the foundations of biblical preaching, so they can preach faithfully in their unique contexts. She lays out in a concise and clear format the steps to preaching a faithful sermon, a process that can be immediately applied to weekly sermon preparation. This book is a go-to resource for lay preachers, providing a basic course for faithful preaching.
Order your copy today: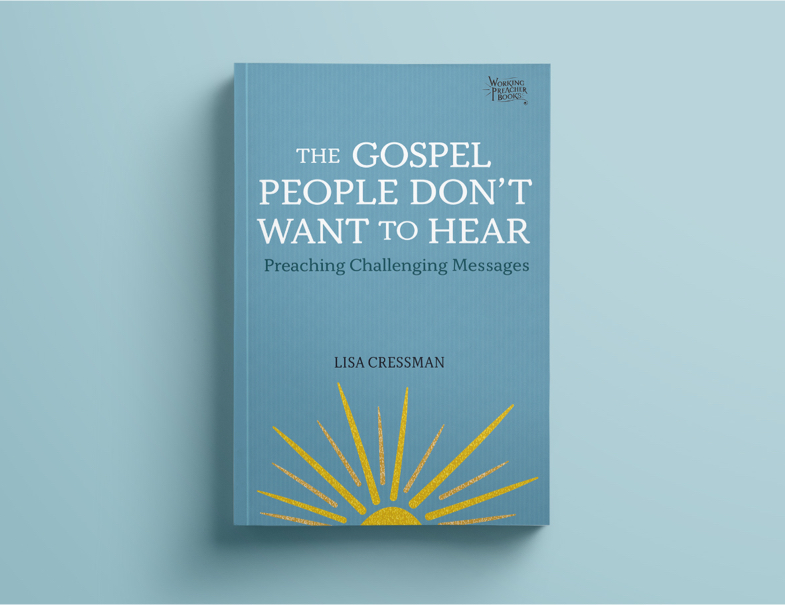 The Gospel People Don't Want to Hear
by Lisa Cressman
Lisa Cressman is an Episcopal priest and founding steward of Backstory Preaching®, the first online ministry dedicated to the initial and continual education and formation of lay and ordained preachers in the Anglican, mainline Protestant, and Roman Catholic traditions. She is the author of Backstory Preaching: Integrating Life, Spirituality and Craft (2018). She resides in Houston, Texas.
Description: Lisa Cressman offers preachers tools to craft difficult sermon messages that can be heard. The gospel changes lives, but to do that it must first be heard. For it to be heard, people have to trust they are "seen" and their concerns and fears are acknowledged. They have to feel their perspectives are real, valid, and respected.
Preachers have a difficult message to preach, a message many will not want to hear: new life always emerges from death. Cressman shows preachers how to craft sermons with the right tone and how to have the courage to say what you're called to say.
Part 1 of the book provides the preparatory work needed before crafting those difficult sermon messages. Here the focus is on how preachers prepare themselves, build relationships of mutual trust with listeners, and understand and appropriately use authority and leadership to proclaim the gospel.
Part 2 focuses on the sermon itself with suggestions on what to say and how to say it. The preacher will find new tools and sharpen existing ones to preach difficult messages with empathy, compassion, and skill.
Order your copy today: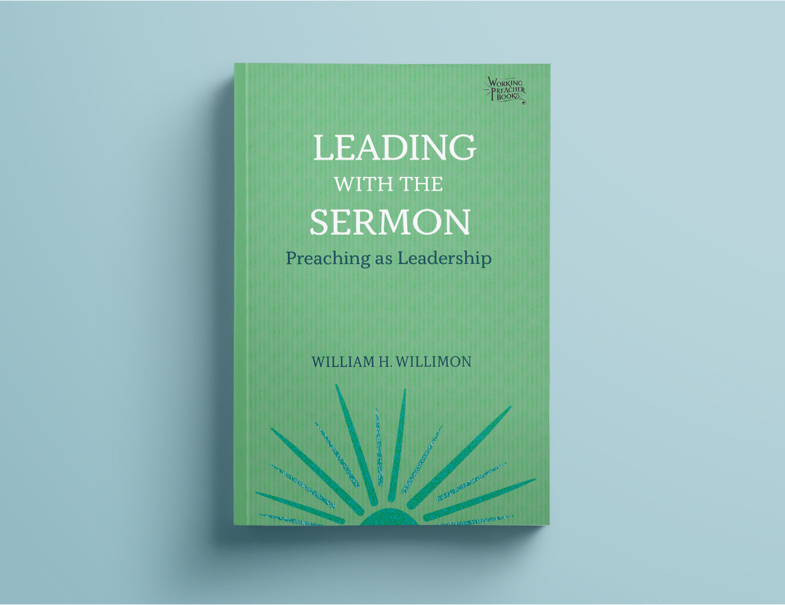 Leading with the Sermon
by William H. Willimon
William H. Willimon is Dean of the Chapel and Professor of Christian Ministry at Duke University, Durham, North Carolina, and the author of over 37 books on preaching and ministry.
Description: William H. Willimon makes the compelling case that two key pastoral tasks–preaching and leadership–complement, correct, strengthen, and inform one another. Preaching is the distinctive function of pastoral leaders. Leadership of the church, particularly during a challenging time of transition in mainline Protestantism, has become a pressing concern for pastors.
This book shows how the practices, skills, and intentions of Christian preaching can be helpful to the leadership of a congregation. It will also show how leadership is an appropriate expectation for sermons. In preaching, pastoral leaders can help a congregation face its problems and coordinate its God-given resources to address those problems. Sermons can be an opportunity to articulate, motivate, and orchestrate God's people in doing God's work in the church and in the world.
Leading with the Sermon includes chapters on why pastors must be leaders, why preaching is such an essential task in telling the truth about the gospel, how preaching makes better leaders, and how better leaders make better preachers.
Order your copy today: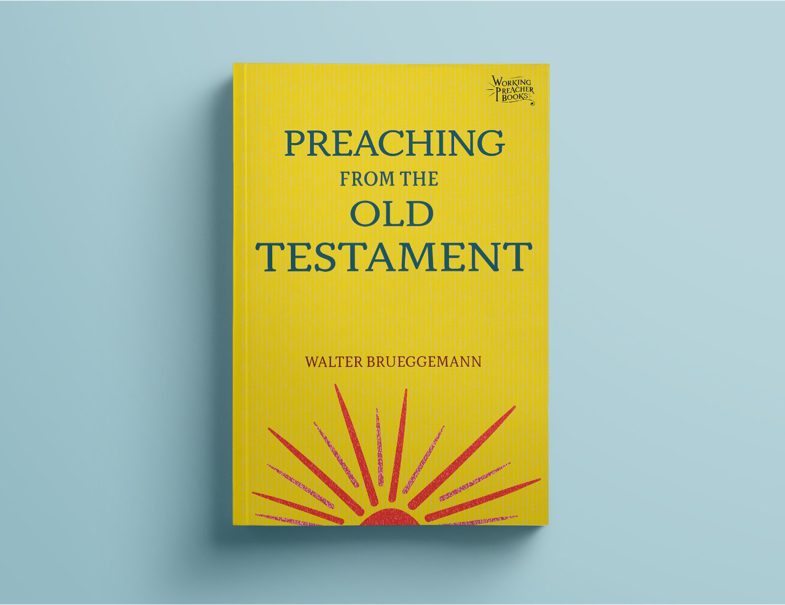 Preaching from the Old Testament
by Walter Brueggemann
Walter Brueggemann is William Marcellus McPheeters Professor of Old Testament Emeritus at Columbia Theological Seminary and the author of numerous books including, from Fortress Press, The Prophetic Imagination, rev. ed. (2001); The Word Militant: Preaching a Decentering Word (2007); and Like Fire in the Bones: Listening for the Prophetic Word in Jeremiah (2006).
In this new volume, prolific scholar Walter Brueggemann seeks to show Christian preachers how to consider the faith witnessed in several Old Testament traditions and to help them discover rich and suggestive connections to our contemporary faith challenges.
The author also assumes that a wholesale sustained engagement with the Old Testament is worth the effort for the preacher. He recognizes what he calls the "sorry state" of Old Testament texts in the Revised Common Lectionary, which he claims often constitute a major disservice for the church and its preachers. The lectionary gerrymanders the Old Testament to make it serve other claims, most of the time not allowing it to have its own evangelical say.
Brueggemann hopes that his exposition in this volume will evoke and energize fresh homiletical attention to the Old Testament, precisely because he believes the urgent work of the gospel in our society requires attentive listening to these ancient voices of bold insistent faith.
"I read Walter Brueggemann and it makes me want to preach."
– Jason Byassee, Vancouver School of Theology